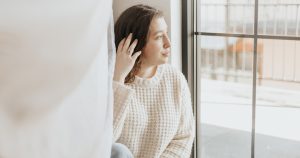 Making a decision regarding your unexpected pregnancy may seem impossible. Know that you are not alone and abortion is not your only option. 
Whether you feel pressured into abortion or you don't feel good about the risks involved, you have two other options, including adoption and parenting. 
The Opportunity for Adoption
Adoption is a great option because it gives you an opportunity to remain in your child's life and build a relationship with the adoptive family if you desire to! It has many options to choose from, including open, closed, or semi-open adoption.
Choosing A Family
Choosing an adoptive family is not always easy, as you could have mixed emotions going into the process. We understand. 
Many families are ready to adopt and have gone through an extensive process to be approved. This includes criminal and abuse background checks, home studies, and a questionnaire covering hobbies, religion, income, education, etc. 
These days, you, as the birth mother, have control over what goes on with the adoption process and the family that you'd like to raise your child. You can choose what your future looks like as well as your child's.
Rewarding Choice of Parenting
Are you unsure about parenting? It can seem like the most challenging option at times. Are you asking yourself questions like:
Will my parents and partner support me?

How will my job/education change with parenting?

Will I be able to support my child financially?

Are there resources to help me raise a child?
Our team is ready to help you navigate the real questions that come up. You may be shocked at how capable you are of parenting with the support and resources of the community around you! We can help you understand this option more.
No-Cost & Confidential Support 
We not only have more education for both adoption and parenting, but we also offer practical resources and support so you can feel equipped. We're here to help confirm your pregnancy, choose the best pregnancy option for you, and set you up to be able to do your journey well! 
We can help you navigate all the questions that come with this challenging season. Contact us today.